Wellness Holidays in Tirol
Spa Policy
To accommodate your preferred date and time, we recommend that you book your treatments directly at check-in at the hotel or spa reception.
We will also be happy to consider whether you prefer a female or a male therapist.
We kindly ask you to arrive at our reception in the spa "fire" five minutes ahead of time and relax over a cup of tea. Prior to your spa treatment we would advise changing into a bathrobe and slippers. For some treatments we will provide disposable briefs for men and women.
Please make sure to drink enough to maximize the benefits of sauna bathing and treatments.
If you are late, your treatment time may be shortened, and the same treatment price will apply.
Please let us know the day before if you need to cancel or reschedule an appointment. If you cancel with less than 7 hours' notice on the day of your appointment you will be subject to 70% of the treatment cost. We ask for your understanding that for no-shows and cancellations with less than 7 hours' notice the full price will be charged according to the current price list.
Children under 16 are not allowed in our spa area. Our spa & wellness environment is one of tranquility and peace. We ask you to refrain from loud conversations and to leave your mobile phone in your room.
Please advise us of any health conditions when making your appointment. In accordance with the General Data Protection Regulation, we ensure to keep all information about you confidential.
Please note that pool and sauna areas can be slippery. We accept no liability for accidents caused by yourself. Many of our spa products can be purchased to take home with you.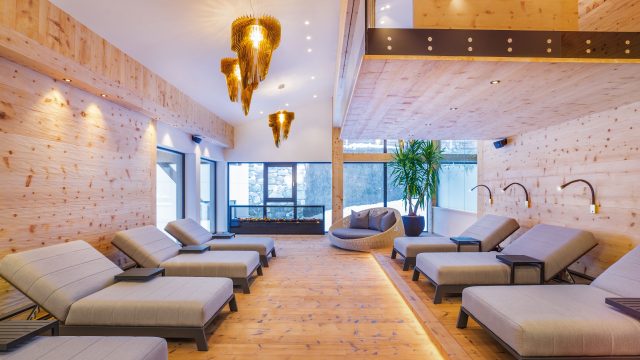 Opening Hours
SPA AREA "Water"
Indoor pool open from 07.30 to 20.00
Outdoor pool open from 14.00 to 20.00
Sauna area open from 12.00 to 20.00
SPA AREA "Fire"
Treatments available from 10.00 – 20.00
Sauna area open from 12.00 – 20.00
In summer, our two sauna areas in the spa "Water" and "Fire" will be open alternately according to the daily motto. For more information please refer to our weekly programme and daily morning leaflet.