Seminars in the Zillertal
Seminars, meetings, and incentives are a great experience for all participants. Although the event centers around the actual programme, it is often the locations, additional offers and all the amenities that make an event a positive and memorable experience. Ski & seminar in winter or hiking/biking & seminar in summer … everything is possible at the ****Superior Hotel Gaspingerhof!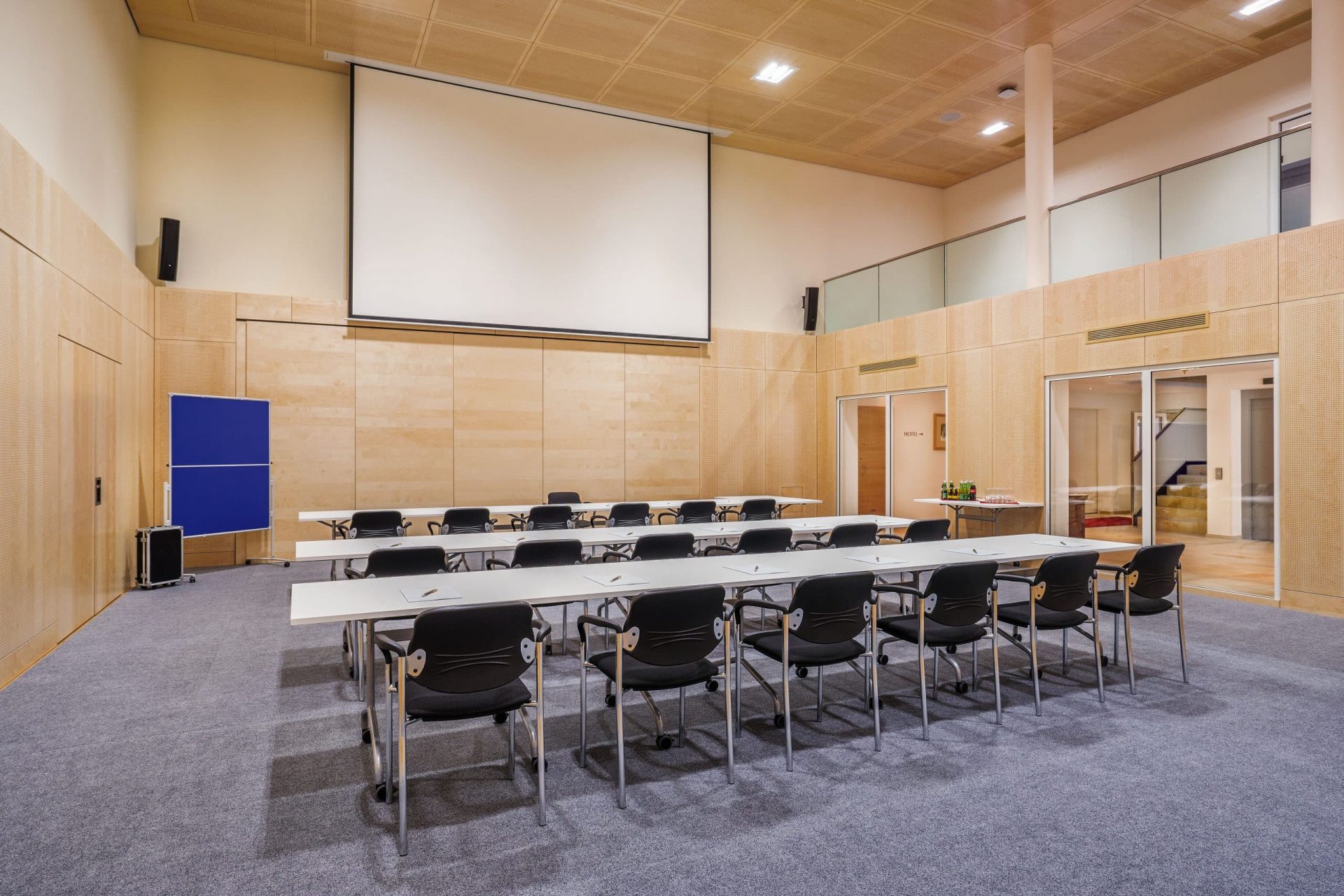 We will be pleased to provide the technical equipment as described below and we will meet your catering requirements – from classic drinks, coffee and snacks to a luxurious buffet – we will cater to your wishes.
The offer is available from Sunday to Friday in combination with accommodations. We will be happy to send you an individual seminar and incentive offer. Please call us or send us your requirements by email at info@gaspingerhof.com.
Electric projection screen 220 x 182 cm
Ceiling projector with 5000 ANSI lumens, 1920 x 1200 pixels
Sound reinforcement via 2 front loudspeakers
2 ground connection panels for VGA/audio and HDMI
Space for 15-20 people depending on seating arrangement
Equipped with state-of-the-art technology, the large sports hall can be transformed into an event hall with audio and video technology in cinema quality at the push of a button:
Electric projection screen 500 x 312 cm
10,000 ANSI lumens laser projector with 1920 x 1200 pixel resolution
Sound system via 2 front array loudspeakers
8 ceiling speakers plus subwoofer
2 floor and wall connections for VGA/audio and HDMI connections
Bluray player for Blurays, DVDs, CDs and image files from USB sticks
HDTV receiver for all available TV channels
Voice amplification with handheld microphone and wireless headset
Space for up to 100 people depending on seating arrangement
Image and sound coupled with the small conference room on the 2nd floor