Beauty & Massage Treatments
Relax and unwind at the Gaspingerhof SPA
The biggest contrasts in life are "fire and water" and all traditional healing methods agree on this. The fire blazes fiercely and has the power to heat water. Water, on the other hand, is a fluid, adaptable yet persistent, and is able to break every stone, and to put out every fire. Our philosophy embodies fire and water, and the harmony which develops from the balance of body, mind and soul when these two forces come into balance. Our treatments are designed to give you this feeling of well-being. Put yourself in the hands of our experienced staff or enjoy the pools, saunas, steam baths and relaxation rooms.
Gaspinger's Signature Treatments
Refreshing massage with powerful flower extracts of mountain arnica. Perfect to alleviate tiredness, minor strains, acute discomfort, and wonderful after a day of skiing or hiking!
50 minutes € 88
Relaxing anti-stress treatment with St. John's wort oil and chamomile. Alleviates sleep disorders, stress, exhaustion, nervous disorders, and restlessness!
75 minutes € 116
Classic Massages
Full body massage
50 minutes € 75
Partial massage
25 minutes € 43
Leg massage
25 minutes € 43
Relaxing head & neck massage
15 minutes € 27
Therapeutic Massages
Ear candles combine the healing powers of warmth and essential oils. This treatment promotes your health and well-being in a relaxed way. Alleviates head disorders, such as tinnitus and headache.
40 minutes € 48
70 minutes incl. face massage € 83
Our feet carry us through life and are a reflection of our health. Foot reflexology activates the whole body and has a balancing and relaxing effect.
30 minutes € 48
50 minutes € 79
Gentle pumping and stretching helps to move the lymph forward and drain the connective tissue. The treatment has a cleansing and pain relieving effect, removes toxins and metabolic wastes and increases cellular oxygenation.
25 minutes € 38
50 minutes € 75

Energetic blockages have negative effects on our well-being and health and can result in headache, irritability, tension and fatigue. This gentle pressure massage on the energy points loosens blockages and enhances the energy flow. Also, this wonderful application has a balancing effect on respiration, the nervous system and musculature. The balance in body and mind is restored.
25 minutes € 43
Combinations
Partial massage & foot reflexology
50 minutes € 78
Face massage & partial massage
45 minutes € 68
Partial massage and head Shiatsu
50 minutes € 76
Full body massage & foot reflexology
80 minutes € 110
Relaxing Massages
Choose from a range of essential oils, for example arolla pine oil or refreshing lemon oil. The oils are gently massaged into the skin during this full body massage, having an invigorating effect on body, mind and soul.
50 minutes € 92
75 minutes € 112
90 minutes € 122

Does your skin looks tired and pale? Then treat yourself to a face massage, relax and forget the stresses of everyday life.
20 minutes € 35
Traditional Hawaiian massage, relaxing for body and soul.
60 minutes € 89
90 minutes € 129
A foot massage is a wonderfully relaxing experience. After a refreshing and soothing hay foot bath, you can relax and enjoy a classic foot massage. Ideal after long hiking and skiing days.
25 minutes € 35
This treatment is a fascinating and unique combination of massage and the pleasant effect of hot stones. Body and mind are recharged with new strength and vitality. An unforgettable feeling of warmth, harmony and balance.
Back massage 30 minutes € 54
Full body massage 60 minutes € 94

Warm herbal pouches, filled with local fragrant herbs, unfold their effect through various massage movements, sliding strokes and rubbing along the meridian and energy channels. This treatment has a stimulating effect on the metabolism.
Back massage 30 minutes € 58
Full body massage 50 minutes € 96
Face Treatments
Individually designed to your skin type and needs.
45 minutes € 75
60 minutes € 98
75 minutes € 118
90 minutes € 136
Men are requested to shave 2 hours before the treatment.
Eyelashes colouring
€ 19
Eyelashes & eyebrows colouring
€ 29
Eyebrows shaping
€ 12
Eyebrows colouring & shaping
€ 19
BYONIK - the results after repeated treatments: Increase of the skin volume and lip volume, even complexion and vital appearance, tighter skin and noticeable improvement of the moisture content of the skin as well as visible reduction of wrinkles.
Face treatment
60 minutes € 149
Décolleté treatment
30 minutes € 69
Neck treatment
25 minutes € 59
BYONIK - Composition of the in-depth anti-aging treatment: Face, neck or décolleté treatment with high-quality hyaluron gel, gentle laser light as well as exclusive Byonik care products.
Body Scrubs & Peelings
Rock salt-honey-arolla pine peeling
30 minutes € 42
Shale oil-salt peeling
30 minutes € 42
Floating Bed Body Masks
Immerse yourself in a body pack of fresh hay from our own fields. The fragrance of the hay makes the treatment an unforgettable experience, in addition the fresh hay is beneficial for the musculoskeletal system and the joints. In combination with the soft pack bed, the heat and the weightlessness will put you in a deeply relaxed state.
45 minutes € 68
A heavenly treatment which combines the fine fragrances of honey and arolla pine. At the same time, this wonderful application also has a nurturing and regenerating effect and will leave your skin feeling soft and velvety smooth.
45 minutes € 68
Juniper, birch and various essential oils have a purifying, detoxifying and invigorating effect.
45 minutes € 68
Packages
Rock salt-honey-arolla pine peeling, arolla pine-honey-propolis body mask
60 minutes € 95
Herbal pouch back massage, shoulder-neck-face massage
75 minutes € 104
Full body massage, footbath with foot massage, Shiatsu head massage
100 minutes € 128
Hands & Feet
Spa pedicure
50 minutes € 69
Spa pedicure with nail polish to take home
70 minutes € 78
Spa manicure
45 minutes € 59
Spa manicure with nail polish to take home
60 minutes € 68
Application of polish and polish to take home
€ 22
Hand masque
15 minutes € 28
Foot masque
15 minutes € 28
Lower leg € 28
Full leg € 35
Upper lip € 12
Chin € 12
SPA Reservation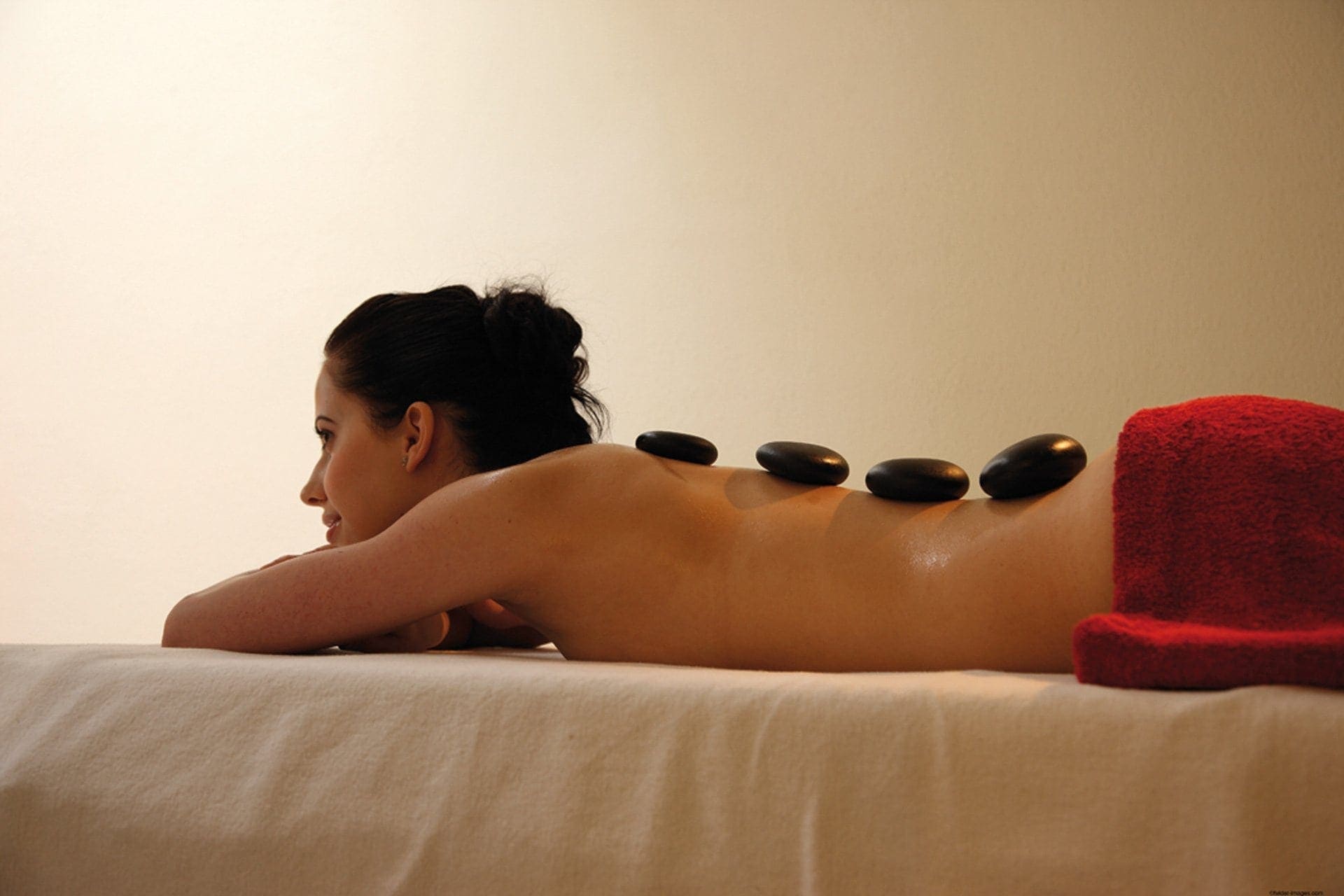 Appointments
We recommend booking your treatments in advance so that we can accommodate your wishes. Our therapists will be happy to advise you on putting together your individual well-being programme. Please contact us: