Wellness Hotel in Tirol
Relaxation for body, mind and soul in the spa area
Forget the stress of everyday life in our spa hotel in the Zillertal and step into a fantastic world of water, warmth, gentle fragrances and exquisite essences. Relax and unwind in our spa area surrounded by the impressive mountain panorama. Bubbly whirlpools, a heated outdoor pool, various saunas, cosy relaxation areas and precious treatments await you. Year-round you can engage in many activities during your wellness holidays in Tirol.

Spa Fire: Blazing and rising high up
The spa area "Fire" affords magnificent panoramic views of the mountainscape of the Zillertal Alps. Just as the fire rises, we have built a beautiful sauna world on the 2nd floor of our Bergjuwel apartment building. Spa enthusiasts will find numerous massage and cosmetic rooms, various saunas and a spacious relaxation room. Elegant local woods, crystals and natural stones create a timeless and very relaxing atmosphere.

Spa Water: Silent water and bubbly refreshment
In our wellness hotel in the Zillertal you can immerse yourself in refreshing water. Our indoor swimming pool has 72m² and features a cascading waterfall, sparkling fountains and invigorating massage jets and is perfect for a leisurely swim or just floating. Our hotel also has an outdoor pool heated to 30°C which is connected to our indoor pool. The architecture is inspired by oriental elements. After a refreshing bathing experience, relax in cosy loungers or enjoy lying outdoors on our 1,000m² sunbathing lawn under shady trees.
Pleasant warmth
A visit to our sauna area makes your spa holidays in Gerlos perfect. Those who prefer soft sauna bathing can try the bio sauna with 50°C or the Roman steam bath with 48°C. We also offer a separate family and textile sauna in the swimming pool area. Sauna enthusiasts will enjoy the Finnish sauna (92°C) and the panorama sauna with a fantastic view of the surrounding mountains. Refreshing cold water basins, an infrared cabin and solariums round off the sauna experience in our spa hotel in the Zillertal.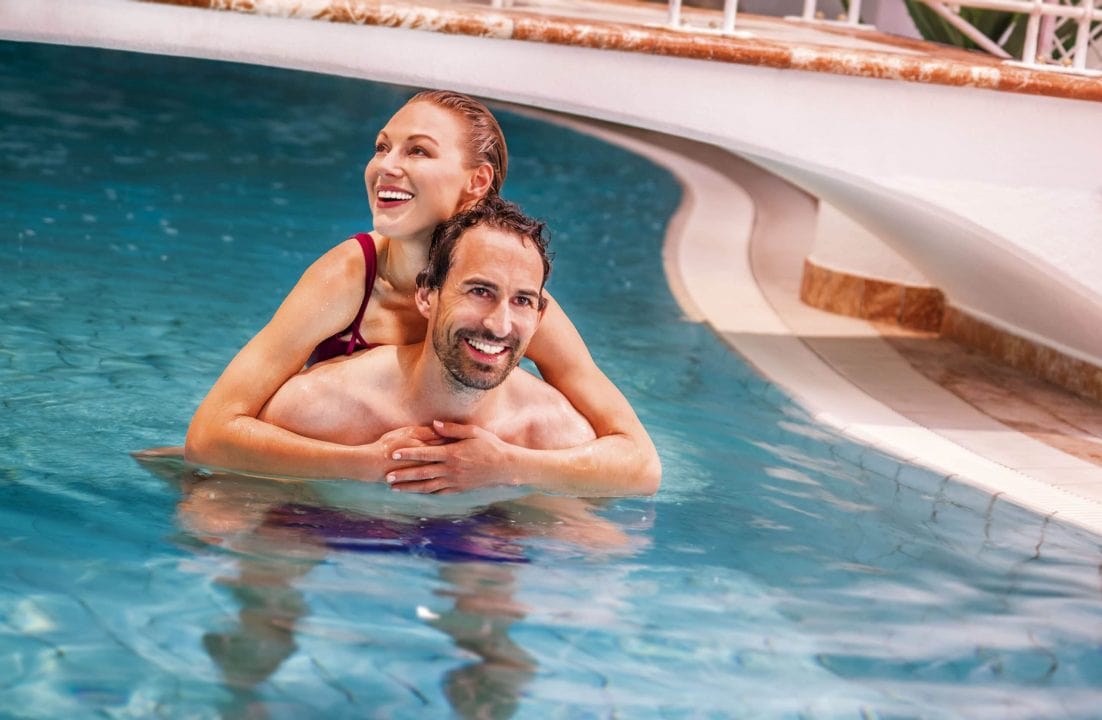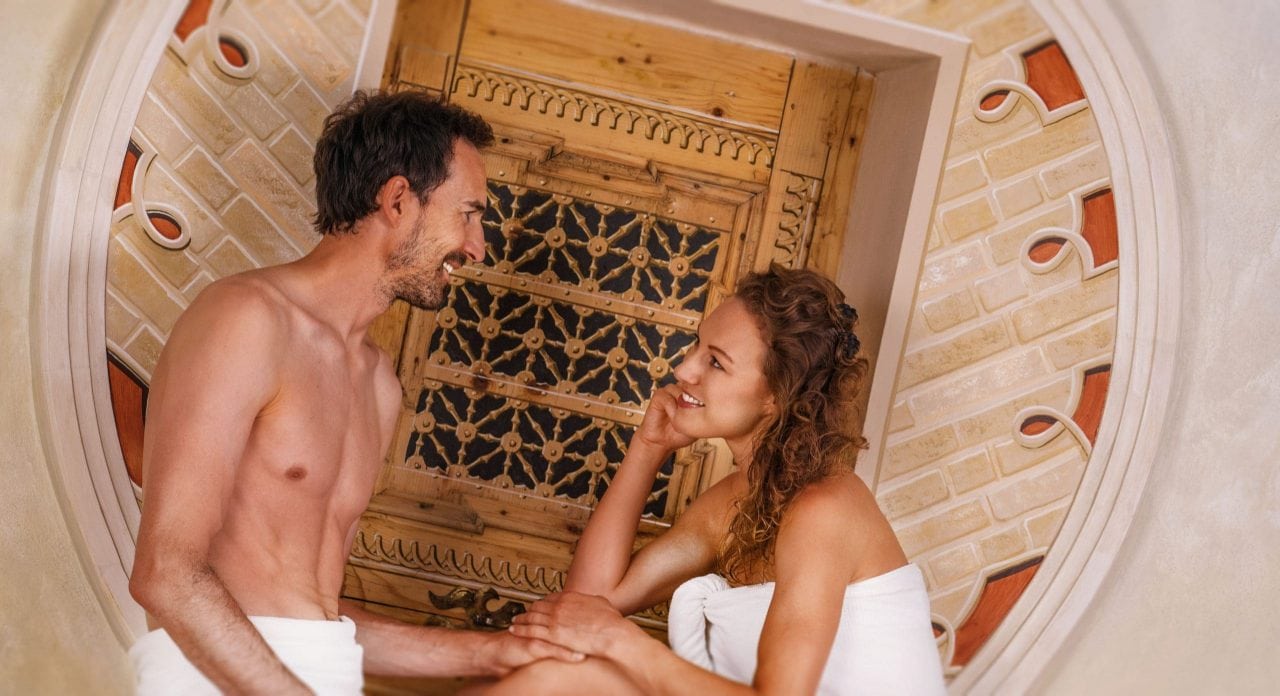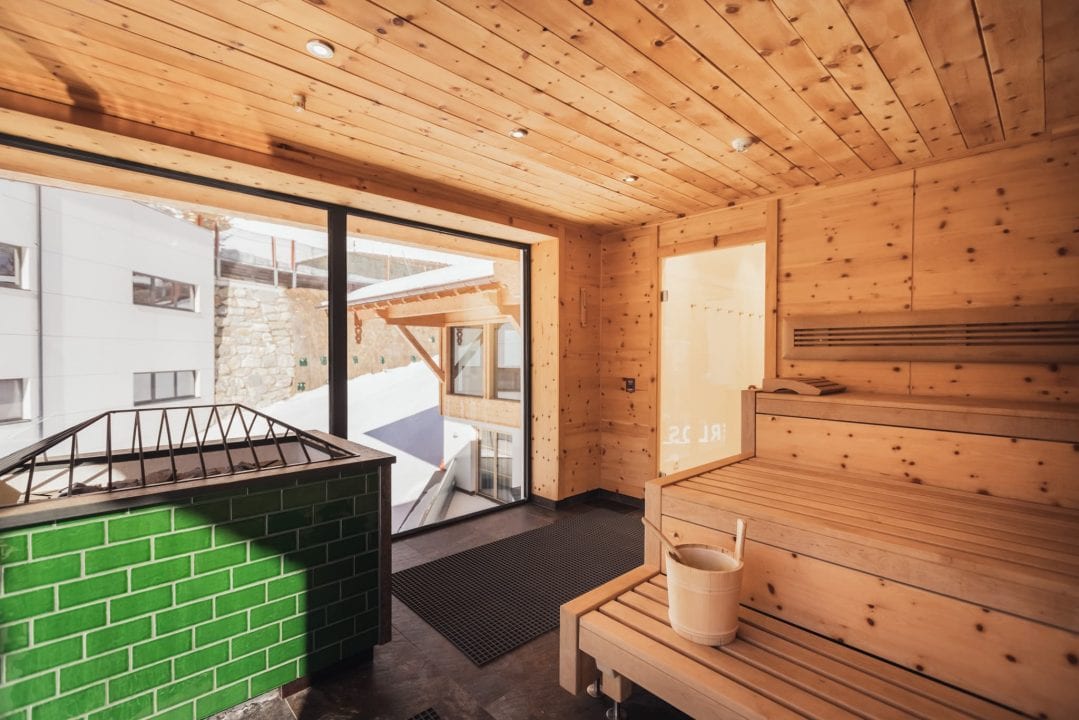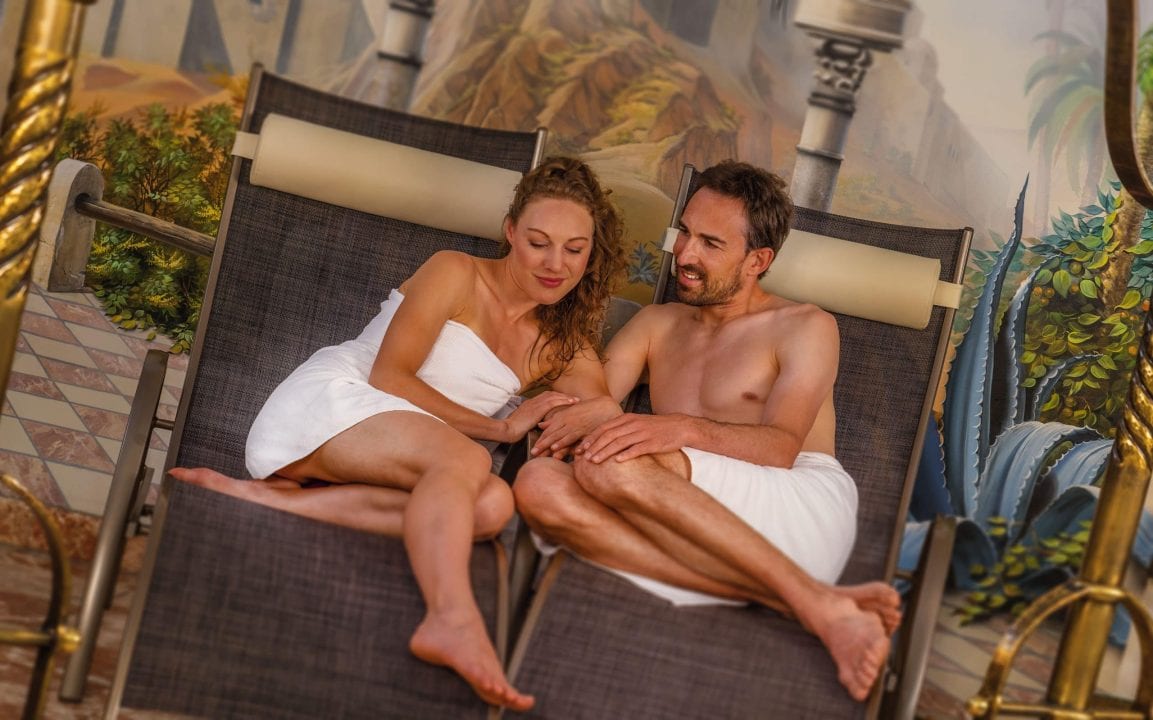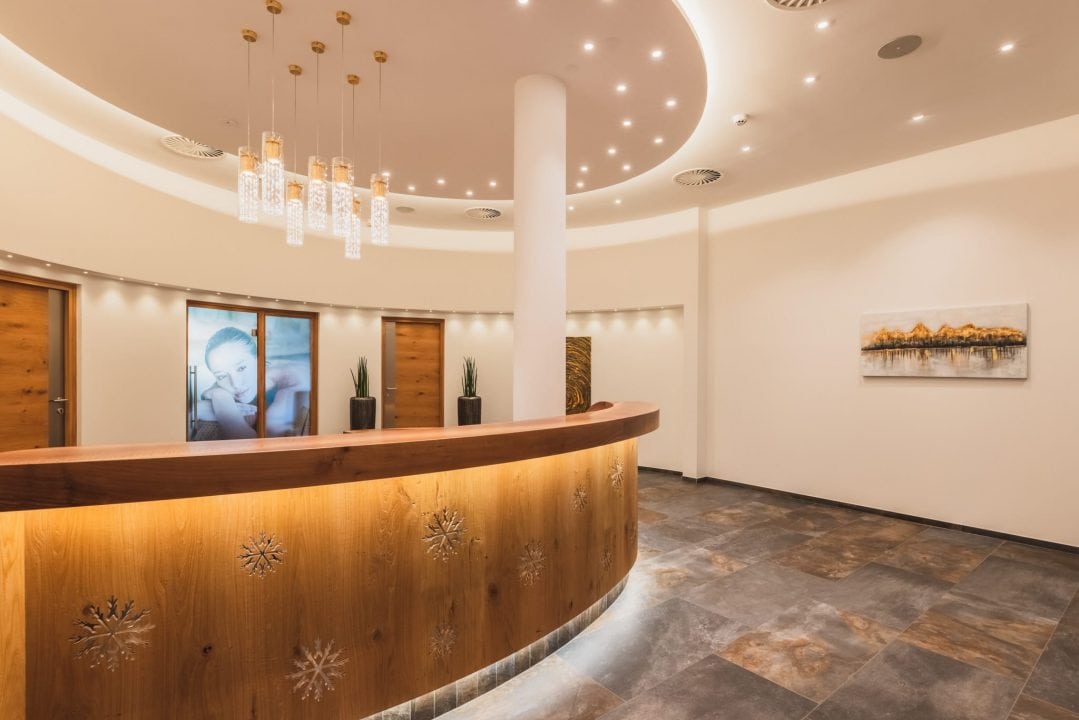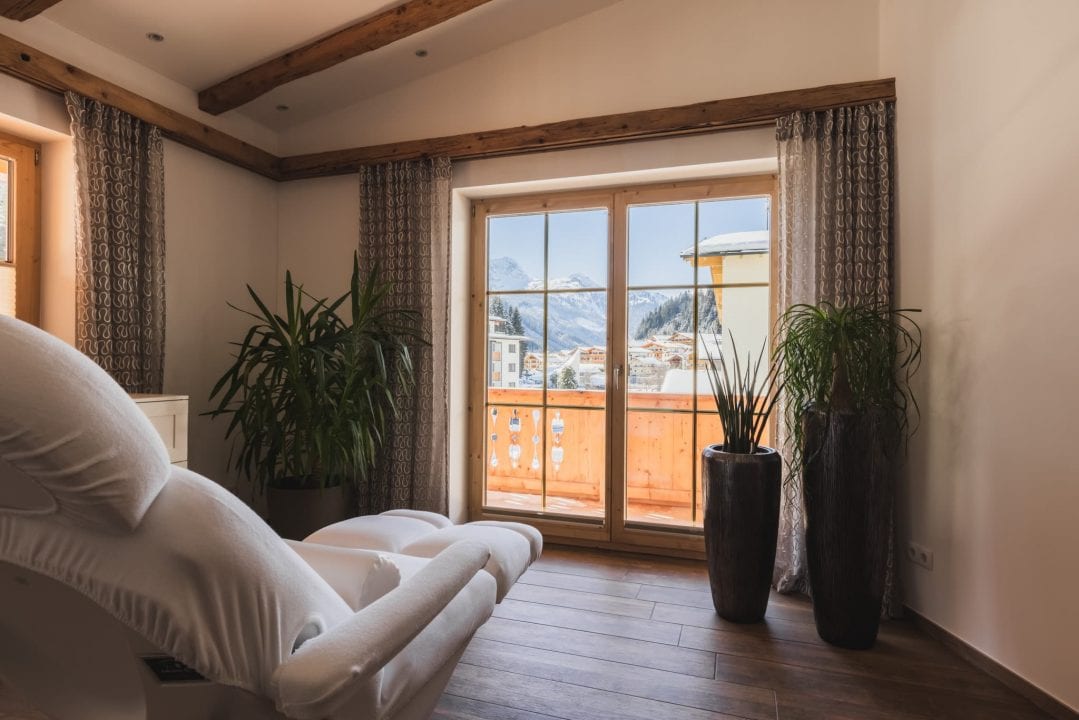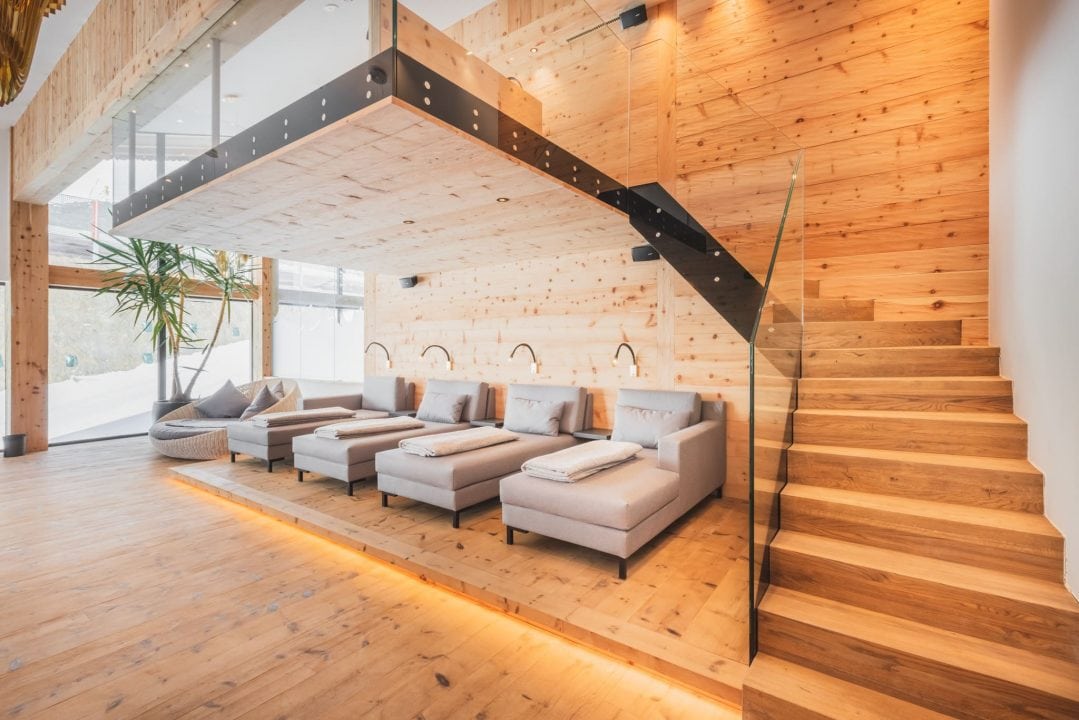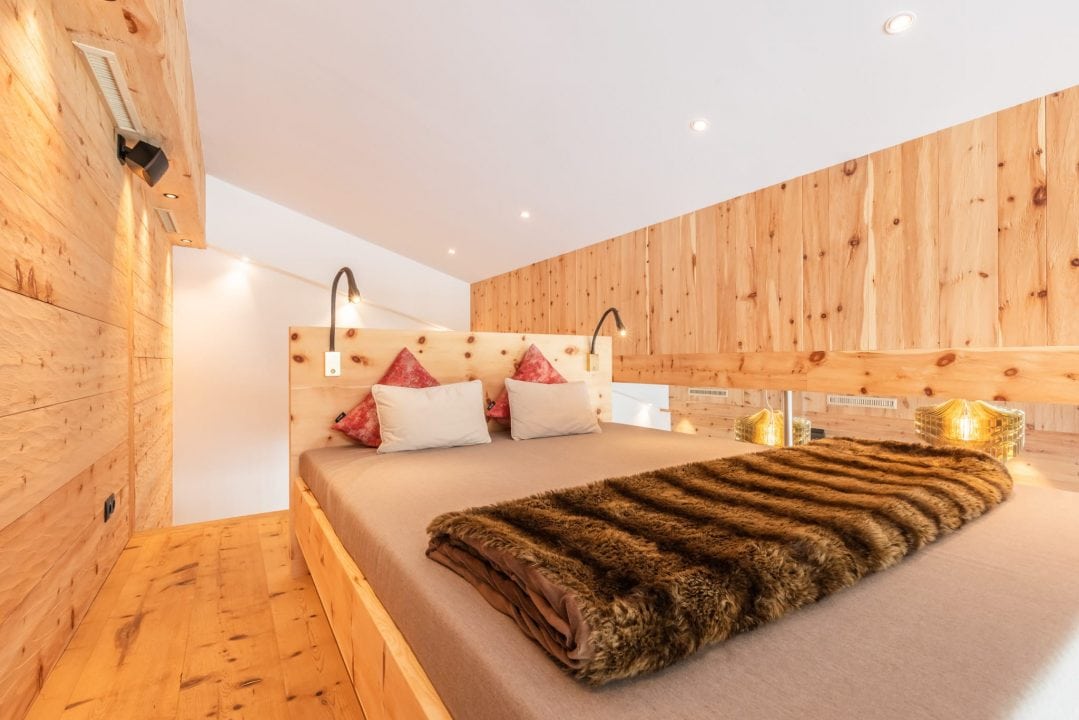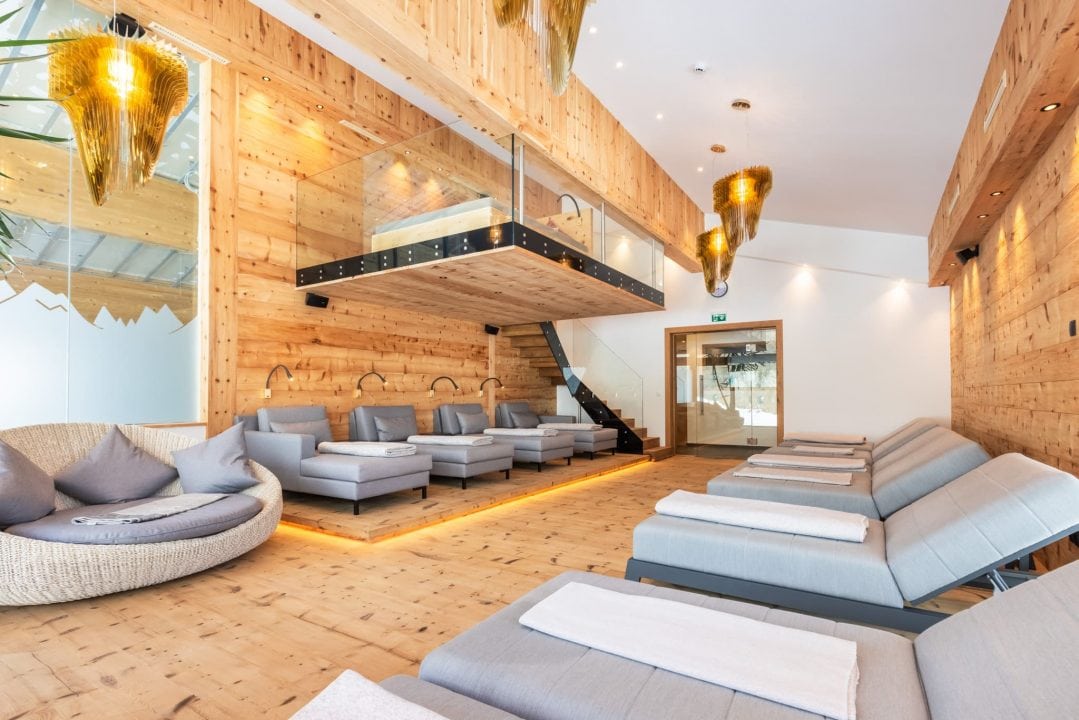 Spa Treatments: A world of pampering
The biggest polarities in life are "fire and water" and all traditional healing methods agree on this. The fire blazes fiercely and has the power to heat water. Water, on the other hand, is slower and more stable, maintains its calmness and is able to break every stone, to put out every fire. We have dedicated ourselves to fire and water and harmony, which is created by the balance of body, mind and soul as soon as these two forces come into balance. Our SPA treatments are designed to give you this feeling of well-being. Put yourself in the hands of our experienced staff or enjoy the pools, saunas, steam baths and relaxation rooms.